"Learning to cook doesn't mean you want a career as a chef. Similarly, learning a music instrument or singing doesn't have to mean you must make it a profession. Any skill learnt can be applied in many ways in life that you don't and can't see now."

- Groove Music School
Beyond sharing the love for music, Groove Music School believes that music offers many benefits including but not limited to physical, emotional and mental health. And here we strive to place your best interest at heart.
This means that whether it is to obtain a certificate by having lessons/classes that will prepare you for graded examinations; to achieve your own music goals; for personal growth and self-development; or for cathartic experiences, we have something for everyone.
And really, no one is ever too old to pick up a skill, more so when it comes to music. Our oldest student is 70 years old and our youngest is 5. They say age is just a number, and we believe so.

A teacher, an inspirer, a mentor and a friend, we happily take on the roles of all four.
At our school, we stand for these values:
Safe, comfortable and conducive
Honesty and Open Communication
They all have a story. Let them show and tell through their teaching.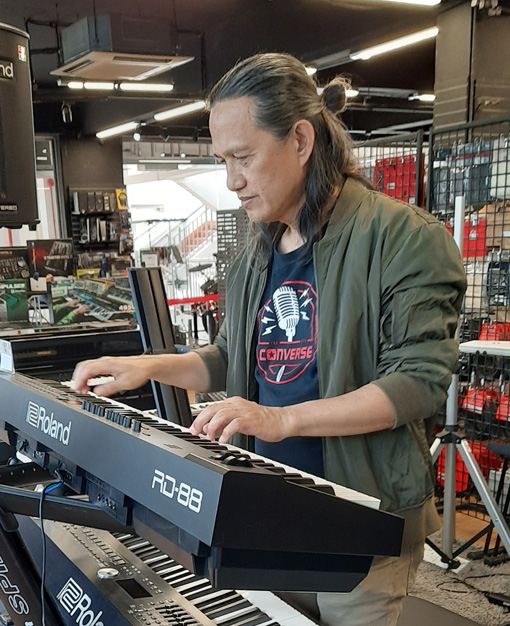 AJ
Piano/Keyboard Instructor
A.J, known for his patience and gentleness, is a passionate instructor with a strong record in the music industry. He comes with 40 years of experience and has performed at regional festivals. A jack of all trades, A.J's main craft lies in piano and keyboard, and teaches bass and vocal harmony as well. Gifted with sharp sense of hearing, he has the ability to pick up any song of your choice within minutes. Not a fan of sloppiness, he is also very meticulous in his teaching.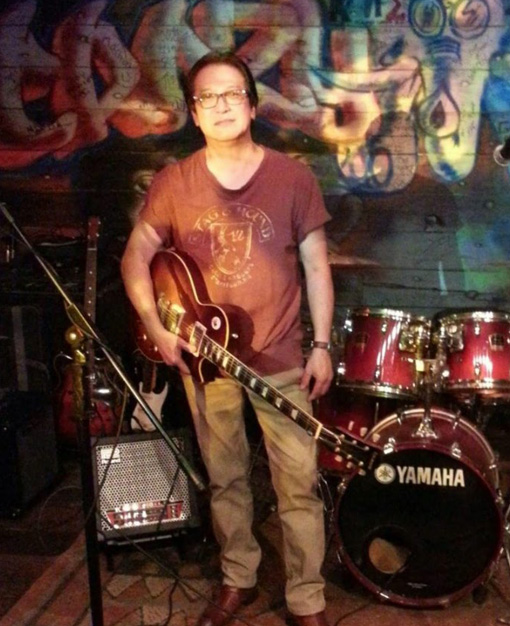 Philip Loon
Guitar/Ukulele Instructor
Philip is a veteran backed with decades of rock-hard experience. His strong suit lies in Classic Rock (think Deep Purple, Gun & Roses, Bon Jovi, Santana, Scorpion and ACDC) and has taught more than 100 students to date, many who have attained up to grade 8 certification in guitar, Rock & Pop by Trinity College London. Your definite go-to guy if you wish to acquire great guitar tones and want to talk about all things guitar.
Lyonel helms many years of experience in drumming and holds a Grade 7 Trinity Rock & Pop Drum certification (Distinction). He currently performs at Bar Bar Q, just in case you wish to see him shine on stage! If you must know, Lyonel is known to have the highest consistency of students coming to class. Find out through our drum classes and do tell us why!
Zain is a veteran drummer who comes with 40 years of performing experience at renown bars and events. He currently holds residency at Seletar Country Club alongside duo Terry and Robin. Zain tailors his lessons to meet student's individual and diverse needs as well as providing a well-rounded learning experience. Committed, patient and kind, he creates a safe environment for learning and expression.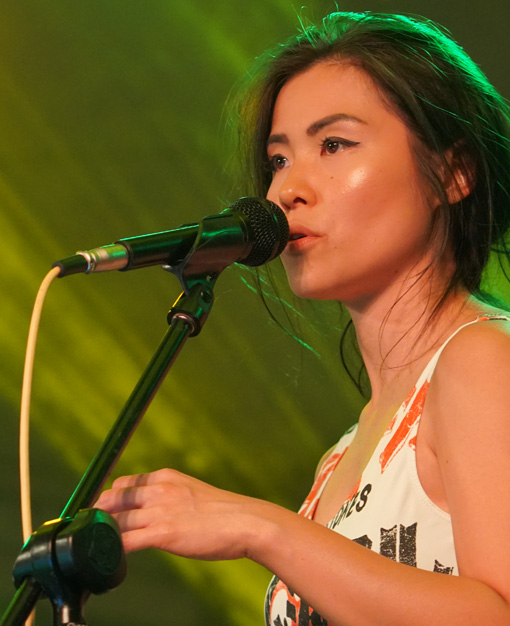 Cheryl Loon
Vocal Instructor
'Voice of a Disney princess' as many would say, Loon is a vocal instructor with 10 years of professional singing experience. She possesses a Higher Diploma in Contemporary Vocal Teaching at The Voice College, UK, a certificate in Voice Disorders, Icahn School of Medicine at Mount Sinai (NYC) and Fundamentals in Early Childhood Music Pedagogy. She is in pursuit of helping people from all walks of life with their personal development & well-being all through the art of singing.
Genesis Keefer (G)
Guitar Instructor
Genesis a.k.a G, a diploma graduate in music at the Lasalle College of the Arts, is a guitarist who appreciates deep, groovy and punchy tunes. He started busking on the streets of Singapore in 2014 and had the pleasure of performing at big stages in Esplanade and Fort Canning. His friendly and calm demeanour makes him a wonderful instructor to learn guitar from. Did we mention that he also produces music? Such talent.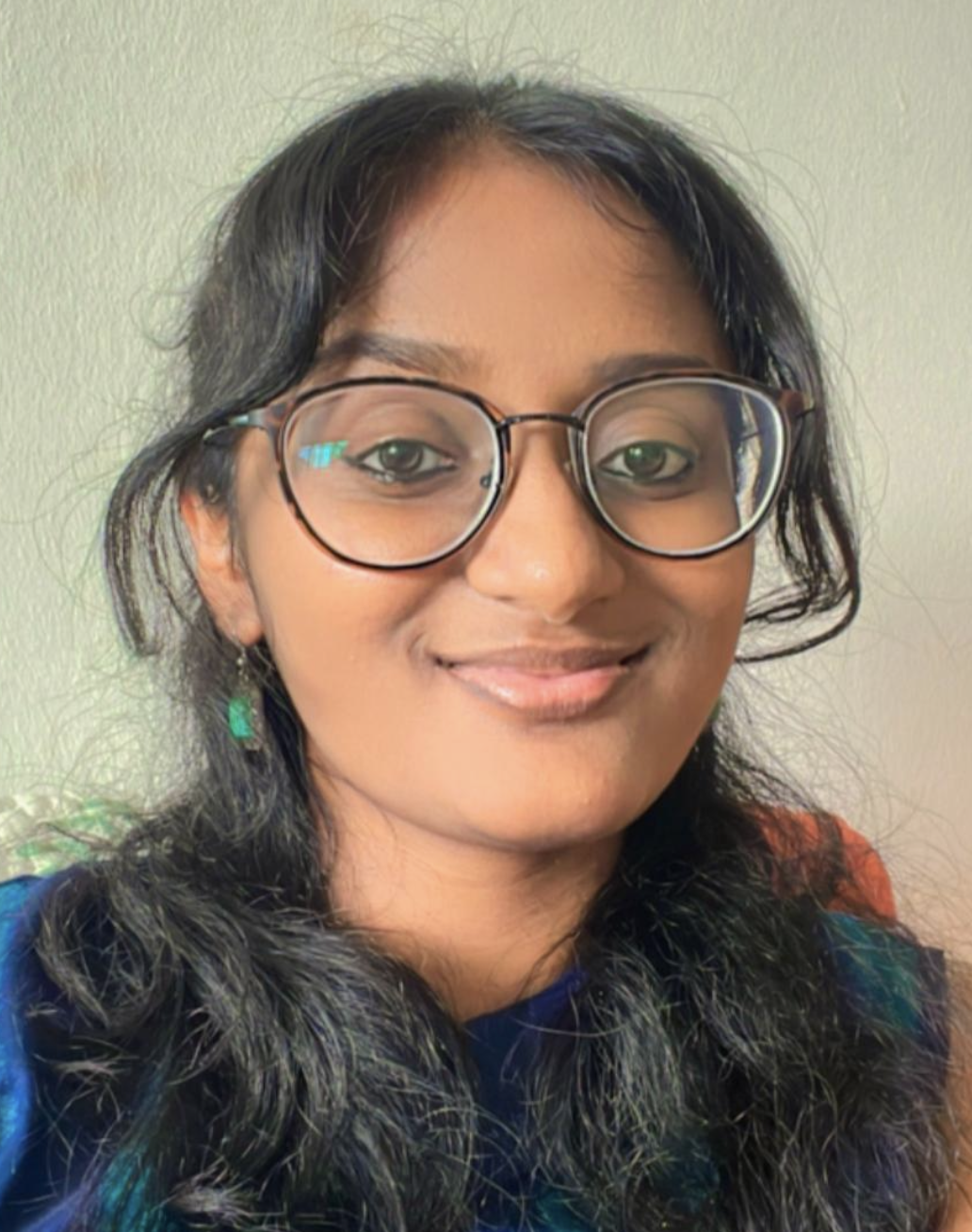 Varsha, a gentle vocal teacher who boasts over three years of professional experience in singing is a Diploma undergraduate in music at LASELLE College of the Arts. She is known for her versatility as a singer, experimenting with various style and genres. Her impressive track record includes captivating performances of Carnatic songs at well-attended cultural events in community centres. Varsha was honoured with a Certificate of Appreciation for her participation in the Deepavali Vizha 2016, presented by the Senior Minister, Mr Tharman Shanmugaratnam.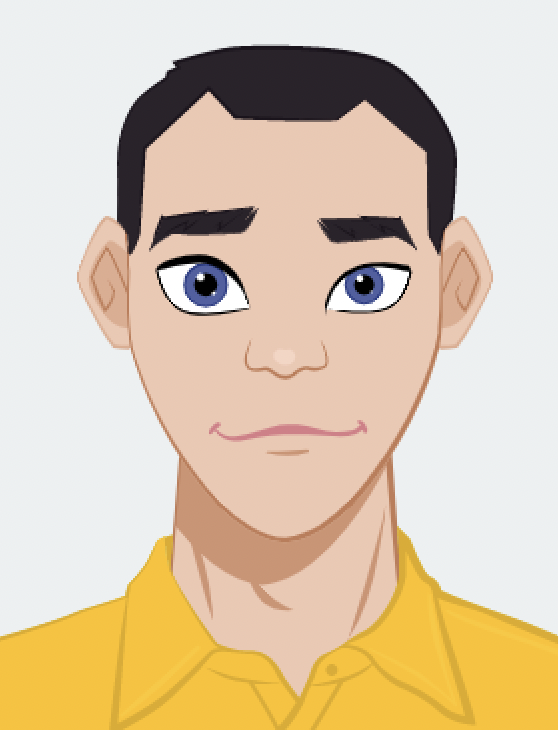 Mr. Ukulele
'Ukulele Instructor
Mr Ukulele has been teaching for many years and has received guidance from his mentors in Hawaii. He is passionate about teaching and takes pride in ensuring each class experience is of the highest quality. He is a low profile person and prefers to remain anonymous, but his dedication to delivering quality teaching has earned him a good reputation. He is constantly striving to improve his teaching methods and develop his skills, making him a great teacher to learn from.
Daniel's knowledge in identifying and resolving vocal issues has earned him a reputation as a trusted mentor and coach. Drawing on over a decade of vocal teaching experience, as well as training with esteemed instructors in Nashville, Tennessee, Daniel has guided singers of many backgrounds and levels. His knowledge in the art of singing allows him to help students in recognising their unique potential in the most efficient and effective manner possible.