They all have a story. Let them show and tell through their teaching.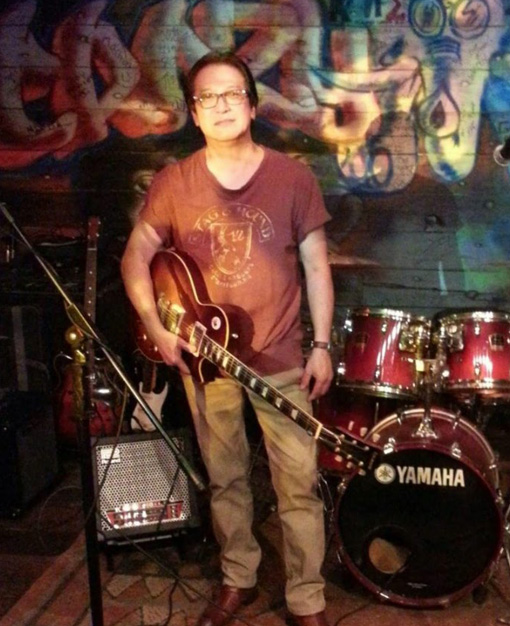 Philip Loon
Guitar Instructor
Philip is a veteran backed with decades of rock-hard experience. His strong suit lies in Classic Rock (think Deep Purple, Gun & Roses, Bon Jovi, Santana, Scorpion and ACDC) and has taught more than 100 students to date, many who have attained up to grade 8 certification in guitar, Rock & Pop by Trinity College London. Your definite go-to guy if you wish to acquire great guitar tones and want to talk about all things guitar.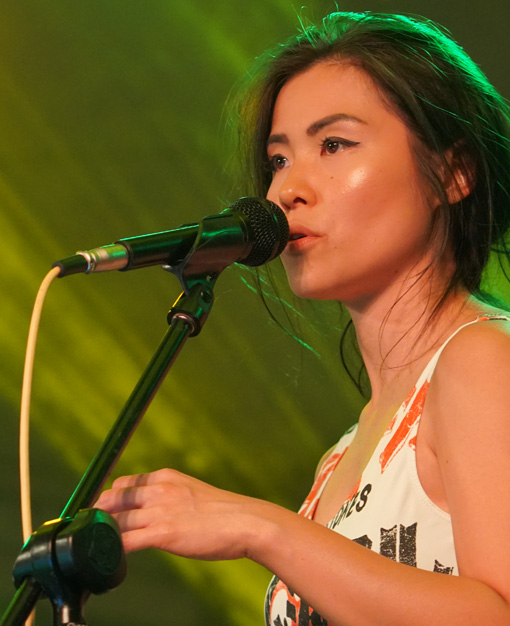 Cheryl Loon
Vocal Instructor
'Voice of a disney princess' as some might say, Loon is a vocal instructor with 10 years of professional singing experience. She possesses a Higher Diploma in Contemporary Vocal Teaching at The Voice College, UK, a certificate in Voice Disorders, Icahn School of Medicine at Mount Sinai (NYC) and Fundamentals Certificate in Early Childhood Music Pedagogy. She is in pursuit of helping people from all walks of life with their personal development & well-being all through the art of singing.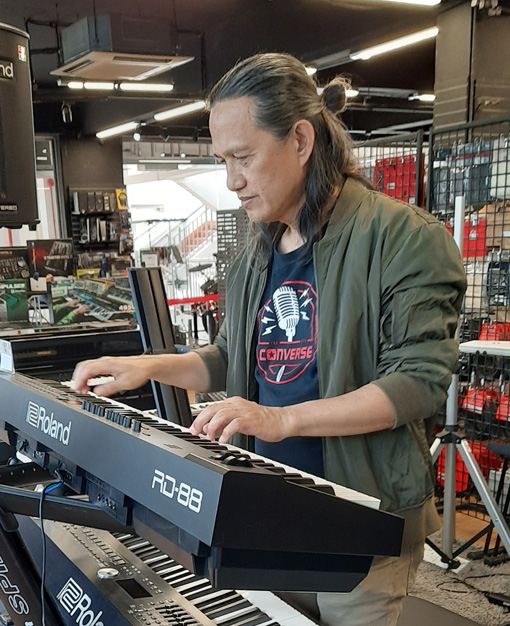 A.J.
Keyboard/Piano Instructor
A.J, known for his patience and gentleness, is a passionate instructor with a strong record in the music industry. He comes with 40 years of experience and has performed at regional festivals. A.J's main craft lies in piano and keyboard but as a multi-disciplinary individual, he teaches bass, beginner drums, and vocal harmony just as well. Gifted with sharp sense of hearing, he has the ability to pick up any song of your choice within minutes. Not a fan of sloppiness, he is also very meticulous in his teaching.
Isaac Koh
Guitar Instructor
Isaac comes with more than two decades of experience in performing, recording and teaching the guitar. He holds a Music Director role in his day job and teaches music as part of his passion to share the joys of learning music. He always ensures his lessons are easy to understand and deconstructed to help pace every student in their journey of learning music. Friendly and easy-going, it's easy to be comfortable around him.
Zain is a veteran drummer who comes with 40 years of performing experience at renown bars and events. He currently holds residency at Seletar Country Club alongside duo Terry and Robin. Zain tailors his lessons to meet student's individual and diverse needs as well as providing a well-rounded learning experience. Committed, patient and kind, he creates a safe environment for learning and expression.
Marco F Hartanto
Vocal Instructor
Marco is a graduate from LASALLE College of the Arts and holds a Bachelor's Degree in Music Performance (Hons) Specialisation in Popular Music Performance. He is also an Independent Artist who over the years has taken on multiple roles as a Music Performer, Composer, Music Arranger, Music Director, Recording Engineer and Live Sound Engineer just to name a few. Just as much as he enjoys singing, so does he with the challenge that comes in teaching. Marco believes that every student has their own potential and takes on a unique and flexible approach to teaching which students may will find welcoming.