Vocals
You've come to the right place if you're looking to pick up singing and learn the 101 things you can do with your unique vocal instrument. Lessons are available for both Adults and Kids (aged 4 & above).
4 x lessons package
starting from $210

Course Duration

Skill level

Free

Price

Admission Deadline
Overview
If you have ever been told or believe that you're simply born with the inability to sing, believe us when we say that anyone with a speaking voice can learn to sing. And I'm sure you've come across these singing myths:

"I'm tone deaf" - only 2% to 5% of the world's population are medically tone-deaf

"My range is very limited" - depending on your vocal type. anyone can expand their range

"I'm stuck with a voice that I don't like" - you can enhance your voice in so many ways when you learn how your voice works.

Forget about these self-limiting statements. Learn with us how the voice works and you will be able to use it naturally, powerfully and effortlessly.

Our singing classes (for both adults and kids) will share the "Why and How" for every concept introduced to the students as we believe that effective communication - clear and simple explanations - sets the foundation for impactful learning, so students can understand and thereby apply purposefully, and with confidence.

At Groove Music School, instead of trying to fix whatever we can by overwhelming our students with vocal exercises without careful explanations, we first access to find the root of the different issues, which in most times require restoring your vocal system to its natural state. After which, you will develop knowledge and techniques on better breath management, enhancing tone quality, vocal registers & blending, articulation and many more. While we follow a certain structure, we most definitely customise classes to cater to your needs.

Course Instructor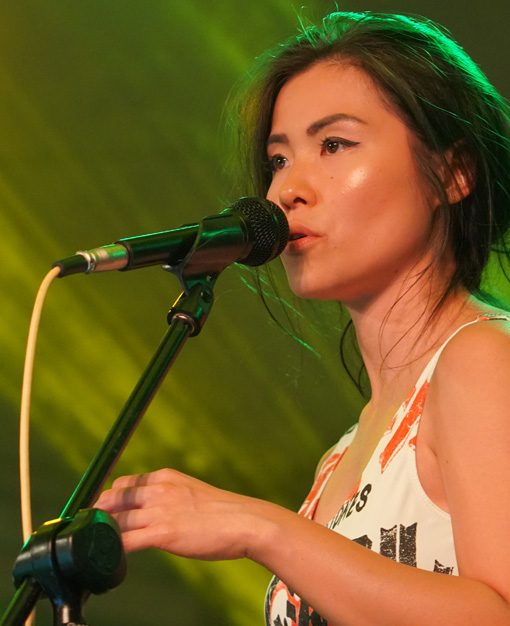 About the Vocal Instructor
Cheryl Loon who started singing at the age of 10 comes with 9 years of professional singing experience and possesses a Higher Diploma in Contemporary Vocal Teaching at The Voice College (UK) and a certificate in Voice Disorders, Icahn School of Medicine at Mount Sinai (NYC).

She believes in working with her students at their own pace to bring out the best of their abilities. Given her creative and lively nature, Loon always ensures that she creates a fun, safe and comfortable environment for learning.

In 2020, she started Groove Music School in pursuit of helping people from all walks of life, with their personal development & well-being through the art of singing and music. In 2019, she conducted a 4-week vocal course for Great Eastern's D&D singing competition contestants; in 2015, shared the stage with international acts such as Epik High, Potato, INKY and J-Rocks at the Skechers Sundown Festival. Other than festivals, she sings at corporate events, weddings, product launches, and renowned bars. In the day, she strives at her corporate job in the Media/Advertising industry.